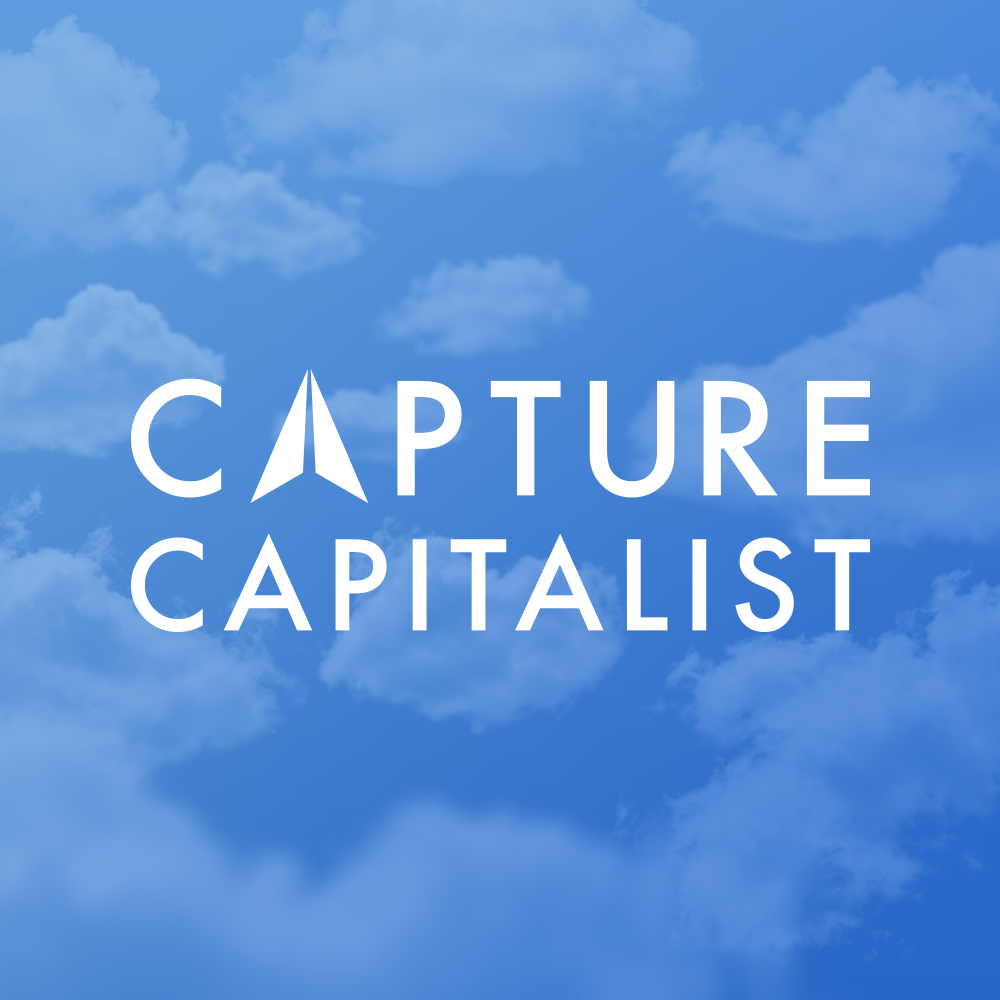 CAPTURE CAPITALIST focuses on emerging technology and market trends in the Content Services Platform (formerly ECM) industry. Interviews are conducted with the people behind the technology, we'll squeeze in some brief product demonstrations, talk about use cases, get early insights into future product directions, plus we'll have some fun during the process ... all that and much more! There are two versions of each podcast for convenience purposes - audio only (for podcast forums that don't support video) and a video/audio version. Podcasts are also posted to my YouTube Channel and can be found at: ->> https://www.youtube.com/channel/UCoHTewfRGmUoij-L63SvwFA For more information on Content Services please visit: ->> https://www.idt-inc.com ->> https://www.capsystech.com See you all online! KD9PST and 73's ;-)
Episodes
Wednesday Feb 05, 2020
Wednesday Feb 05, 2020
Episode 5 – What is RAD, why should you care and what can Hyland Application Builder (also known as Workview / Case Manager) - makers of OnBase - do for me?
OK, this is one heck of an episode and it is packed with a tremendous amount of relevant information about RAD (Rapid Application Development), inclusive of supporting visuals, usage trends and use cases for Hyland Software's App Builder tool (also known as WorkView and Case Manager).  Truth be told, this 1 Hour podcast could have been split into two episodes because there is so much great information Jim Morrison from Hyland Software shared with us.
If you are in the healthcare, insurance, higher ed, government (Fed, State, Local), commercial sectors such manufacturing, logistics and transportation, distribution, banking and finance communities, you are in the right spot and this episode is for you.  I realize it is rather lengthy and a big commitment on your part to watch and/or listen, but for the sake of continuity, I just decided to bite the bullet and pack all the content inclusive of a demonstration into a single podcast. 
One aspect about Jim you will come to appreciate, he is the real deal and energetic - you get the straight scoop from him about Workview/App Builder.  He has a lot of practical industry experience and is very well suited to explain App Builder.  I recorded this on the last day of 2019 - Jim and I had a heck of a time getting our schedules coordinated, plus his wife was expecting with his 3rd child at any moment. 
 I thought I would be able to get this content edited, supporting illustrations all pulled together and posted weeks ago, but "stuff happens" -  and, let's just leave it at that.    There will be a follow up to this podcast in the near future on this subject, we will build out in a live setting using one of their pre-built ACE starter files. We just couldn't get through all the information in this single setting.  Check back later in the month for part 2.
What you will learn from Jim in this Podcast?
Jim breaks RAD down to its basic fundamentals and helps us all better understand why Hyland created what has been known in the industry as "WorkView" which now seemingly is undergoing through a bit of rebranding process.  Looks like Hyland is calling it, "Hyland OnBase Application Builder."   It has also been referred to as Case Manager and Case Management – all which are appropriate words used to describe Application Builder. 
After watching or listening to this episode, you will walk away with:
Understanding the differences between Workview and Workflow offerings from Hyland
Having learned how and Workflow and Workview designed to work better together
Understanding the value proposition of using a Low Code, Configuration approach vs. a typical ground up, boot-strapped software development environment.
Learned about real-life use cases across a wide array of industries.
An understanding of why he is a huge proponent of "chunking" out your first applications. His message: "start smart small and scale up" from there.  App Builder becomes contagious rather quickly in organizations once they see and realize the benefits.
Questioning whether you should Build, Buy or CONFIGURE?? Which option is the right one for you?
Gained valuable insight into the differences between point case management solutions and Hyland App Builder.
An understanding the benefits of using or taking a "platform approach" with Case Management from Hyland – pulling through all the capabilities of OnBase from Document Management, Document Composition, Electronic forms, Dashboards, Workflow and much more.
Getting the inside scoop on why Hyland and Hylanders (you know who you are) are excited about their initial ACE Case Management Framework rollouts and their commitment to delivering more for their customers.
Gained insight into how customers of App Builder are using it every day to conquer new application challenges, are replacing aging apps, creating new applications that no off-the-shelf software could possibly solve without breaking the bank.
And, if all that is not enough, we will end up this podcast with a demonstration of App Builder in action using a Freedom of Information Act / Public Records deployment. If you are interested in jumping to the demo right away, jump to approximately the 42:29 mark. 
Bonus Segment
Usually, I like to have our guests provide us a bio about themselves near the introduction of the podcast.   This time around, Jim's bio ended up a bit "extended" shall I say because he has a unique hobby that is rather intriguing - to say the least.  If you are an angler - hobbyist or professional or you have an interest in the deep sea, you won't want to miss out on this one, trust me!
I hope you find this episode as interesting as I did while chatting with Jim, find a handful of valuable takeaways that you can bring back with you to the office and put your ideas to good use!  Thanks for watching/listening and please, leave your constructive comments in the feedback/comment section.
All the best,
CAPTURE CAPITALIST
Additional Resources:
www.governmentecmsolutions.com
http://webdocumentcapture.blogspot.com/