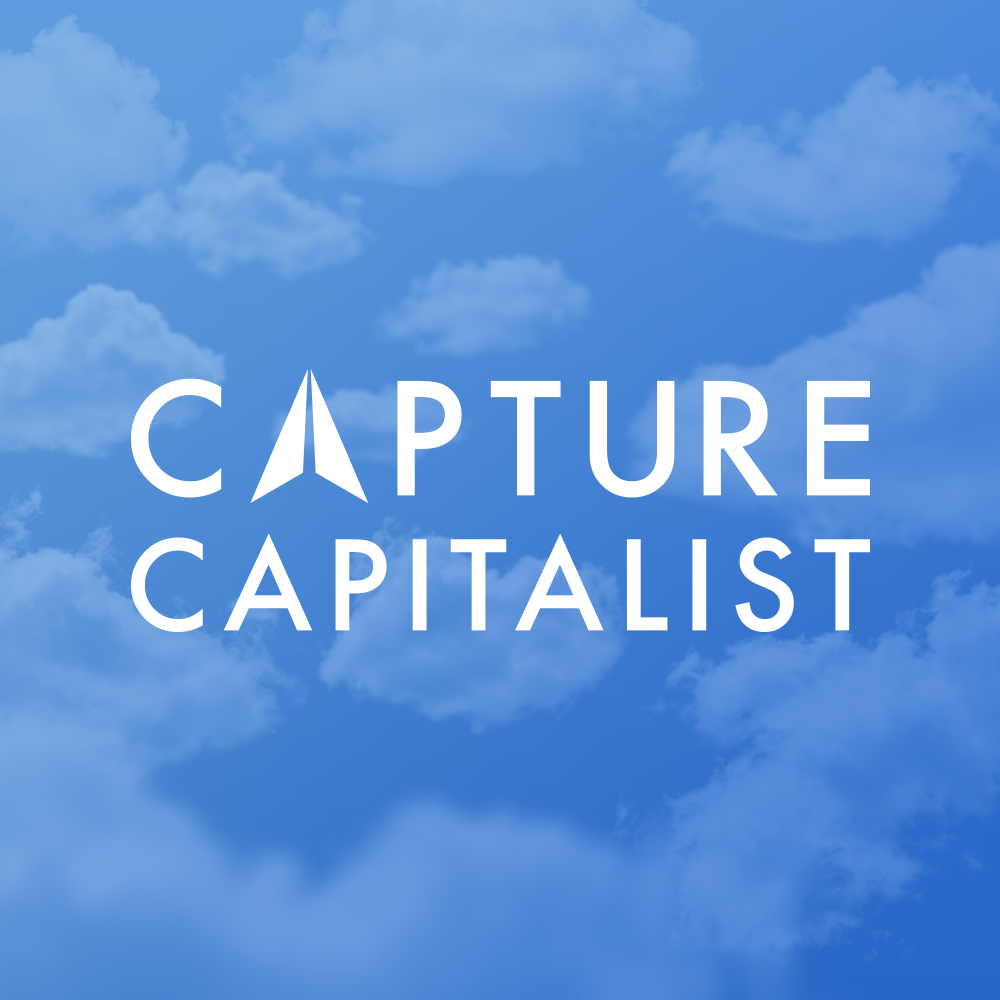 CAPTURE CAPITALIST focuses on emerging technology and market trends in the Content Services Platform (formerly ECM) industry. Interviews are conducted with the people behind the technology, we'll squeeze in some brief product demonstrations, talk about use cases, get early insights into future product directions, plus we'll have some fun during the process ... all that and much more! There are two versions of each podcast for convenience purposes - audio only (for podcast forums that don't support video) and a video/audio version. Podcasts are also posted to my YouTube Channel and can be found at: ->> https://www.youtube.com/channel/UCoHTewfRGmUoij-L63SvwFA For more information on Content Services please visit: ->> https://www.idt-inc.com ->> https://www.capsystech.com See you all online! KD9PST and 73's ;-)
Episodes
Tuesday Feb 25, 2020
Tuesday Feb 25, 2020
In this episode (17 mins audio only version) I dive into the product and feature enhancements that have been made to INfuse as a result of direct customer feedback we have been receiving with our early adopters of the INfuse solution powered by CAPSYS CAPTURE ONLINE.  The enhancements are direct testimony to agile development methodologies utilized in the INfuse and CAPSYS CAPTURE ONLINE product lines.  We will also tackle the subject of Market adoption and application use cases.  Here is a summary of what I cover:
- An existing customer of ours in a tethered Fujitsu scanning solution they previously used in conjunction with CAPSYS CAPTURE ONLINE has a feature in our web capture application that allowed them to receive a user field prompt asking them to input a field value only known at the time of actual batch capture process and only known by the operator of the batch scan operation.  You'll learn in this episode how we overcame this issue with changes in the INfuse Management Application.
- With the help of Alaris development team, we now have added the ability to combine the contents of documents fed through the automatic document feeder and also the passport / flatbed accessory.  Prior to this software update, the contents of each transport mechanism were treated as separate/unique batches and named with different batch names.  Using different batch names or number schemes posed a problem downstream in the capture process and now this issue has been addressed - combining the contents into a single batch at the time of the batch scanning process. 
- Improvements to the User Interface contained on the INfuse device have also been delivered and more are coming in the very near future.  You'll learn about a relatively unknown feature in the INfuse called the "Gap Release" and how it can greatly aid in the capture of fragile documents or documents that may jam in the ADF such as envelopes, torn documents or torn envelopes, etc.
- Market Updates: Here we will explore vertical market successes and market adoption.  Lots of activity and developments in this area - banking/mortgage, county government, villages, insurers/reinsurers, logistics and transportation, construction and more!  The customer receptiveness and adoption has been very strong, speaking volumes to the versatility, flexibility behind the INfuse offering powered by CAPSYS CAPTURE ONLINE. 
Our customers are having us attach these INfuse IoT Smart Connected Scanning solutions to all kinds of Content Services Platform solutions - Microsoft Office 365 SharePoint, OnBase by Hyland, ShareBase by Hyland, Vaultview, Knowledgetree systems to name a handful of providers.  We can connect these IoT Smart Connected Scanning solutions to virtually any system.   
Lots of info, I will continue to provide these mini-updates on our progress with INfuse and CAPSYS CAPTURE ONLINE throughout the coming weeks/months.  Stay tuned and check back soon. Please be sure to leave your constructive feedback below in the comments section and if you have any subject matter you would like me to cover in future episodes, let me know.  
Thanks for watching and/or listening!
All the best,
CAPTURE CAPITALIST
Additional Resources:
www.governmentecmsolutions.com
http://webdocumentcapture.blogspot.com/
https://www.aerospacedefenseecmsolutions.com/